Hello! I am at college, i am proud to say. I also have to tell you that is amazing. This week has just been a time of adjusting, fun, meeting new, wary friends, exploring surroundings, eating, staying up late, waking up late, feeling young, ignorant, small, clean, beardless, fresh, as they say.
I have just spent these mostly free, irresponsible days walking around, buying books, looking around, being with friends, everything nice like that. It doesn't make sense almost. that im here, you know. that this is really what it was all supposed to be. and i love it. i love it so much.
I am proud and happy that our school has buildings like this: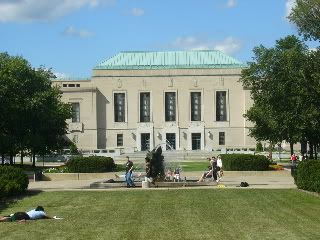 and huge lush campus trees, with long walkways and blankets of green grass for people of all walks of life to walk and lay on.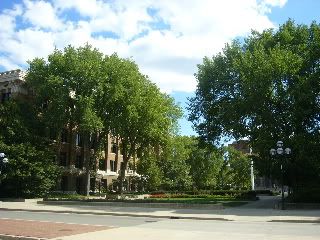 you know. its all here.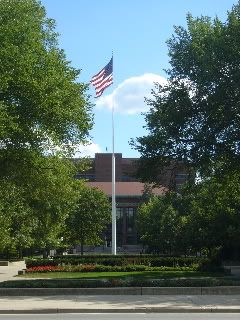 This is my bed and my half of the room. I really like my bed. The desk area also has my bookshelf that is full of books. So everyone can come look and start conversations. it works very well.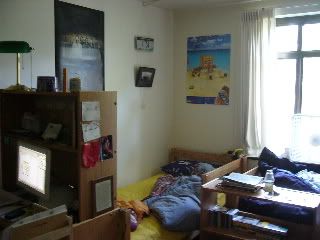 This is more of the campus. I dont know what this building is.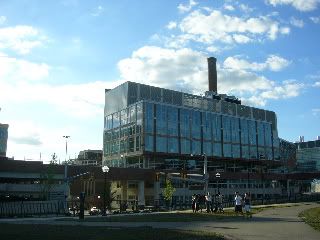 Some other dorms far away from mine.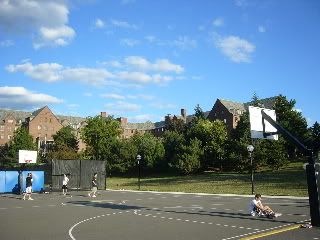 My friend Emma, my roommate Baird, and I went to Meijer Madness. the university teamed up with Meijer, a supermarket, and brought a night of fun activities. It was sort of ridiculous. There was a welcoming crew: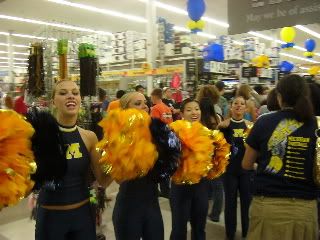 Lots of people, traffic jams, chaos.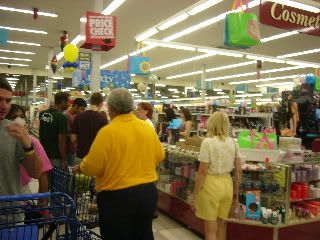 No telescopes. "telescopes"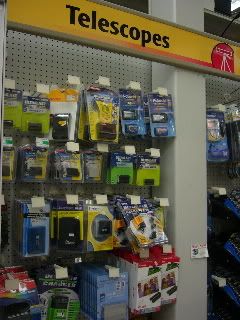 there was also a lot of free stuff to try. sometimes one would have to do some crazy task to attain the treat. Here i am playing musical chairs for a cupcake. i won immediately.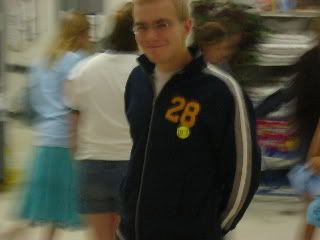 More people, themed balloons.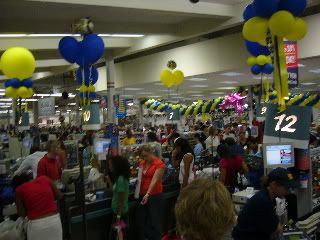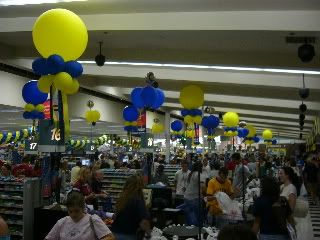 Afterwards my roommate and i worked on rearranging our room. i love our room.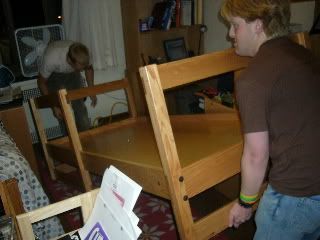 This is the courtyard of my dorm. I noticed yesterday that this tree is massive. I also walk through here a lot. My room look down into it from the second floor.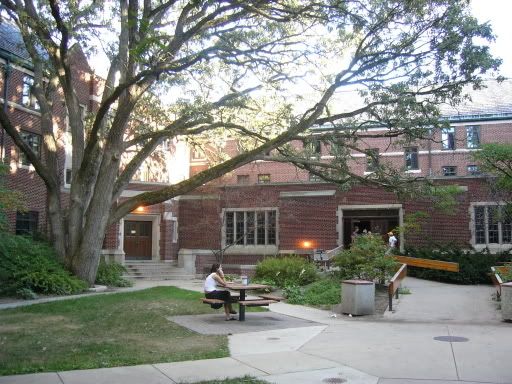 oh oh this is my friend Brendt. He lives in my dorm and is just a very enjoyable person. This is him playing his Theremin. I can't really explain this guy. Funny funny.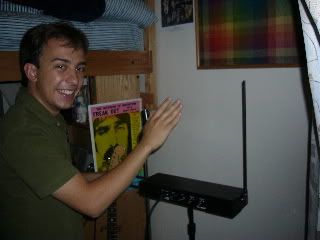 I found these balloons today. Powerful lifting forces.
Well, again i want to show you the beautiful campus that exists in Ann Arbor, Michigan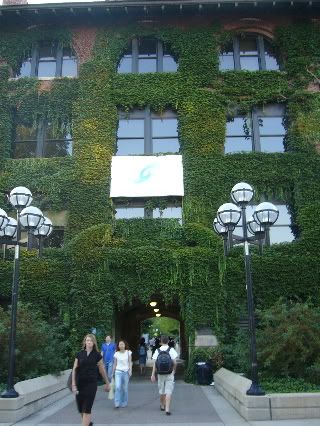 ...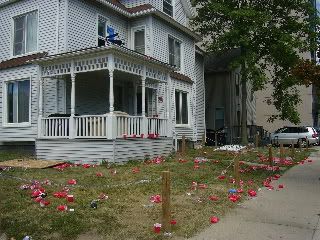 This is my working area now. I love it.
So my classes start on tuesday. Wish me luck, i am sure they will be great great great.
because they will be.
Kostya.