Well I suppose that I apologize that I haven't been updating... but really, it doesn't matter. I have been having so much fun and keeping so busy that though I do THINK about updating this thing, I choose not to so that I can work or study or not be in my room too much. But I actually think that i am in my room quite a bit... well.
I am doing great. Speaking of work, i got a job. I am now a laboratory assistant and YES, Brendt, I do get a lab coat. Excellent. It is for medical research, but the emphasis is on chemistry, so it may be a little shaky at first. Though I hightly doubt that I'll be doing much with the actual science, I hope I get a little knowledge for myself.
Two weeks ago I went to Morgantown for a visit, and didn't take any pictures, it being a little sad and a little unfamiliar (the town) anymore, I did stop by at school and saw that they still have Dr. Seitz's sign up on his door. Good. You know who is teaching AP History now? Bill Hedrick. Damnit. A football coach. Dr. Seitz said that so painfully... ugh.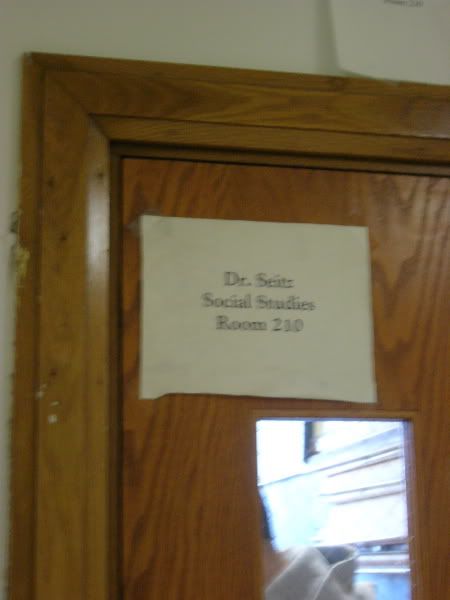 Yes, so I eventually came back home and enjoyed, actually, my first BLUE BOOK exam. The superstition is that if you step on this M before you take your first one, you will fail it, but though i had defiantly stepped on the M before, I still retreated to tradition and took a conqueror's photo after having (hopefully) aced art history. Yes.
This past Tuesday my friend Alli Kade took me to Detroit to see a concert. We got in for free, of course, her being buds with the club management. But before hand we looked at the Renaissance Center, GM's headquarters.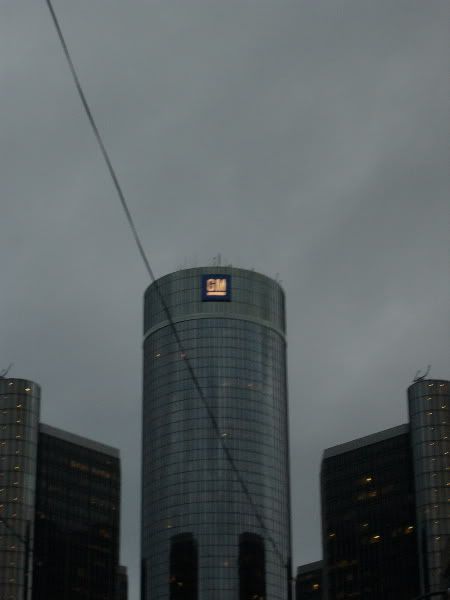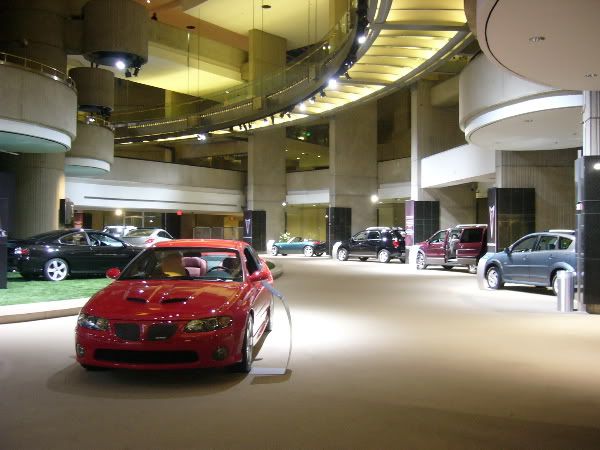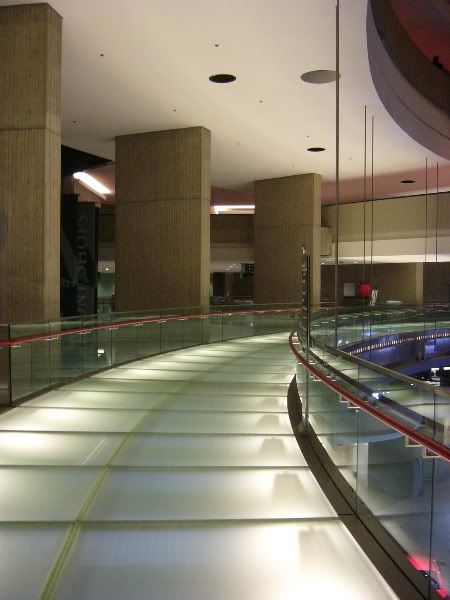 And then the show. My Morning Jacket. A wonderful Kentucky rock band that has slow southern ballads and a very talented singer.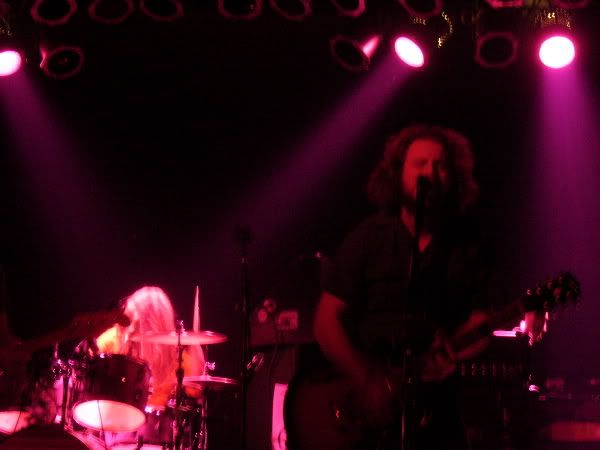 He was very incredible to watch, and would Jam out his songs so wonderfully. It would have been an uneventful show for someone not familiar with the band, but hearing all these great songs was very exciting.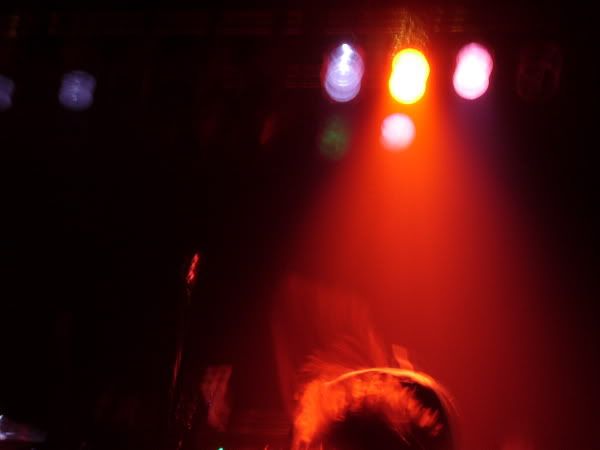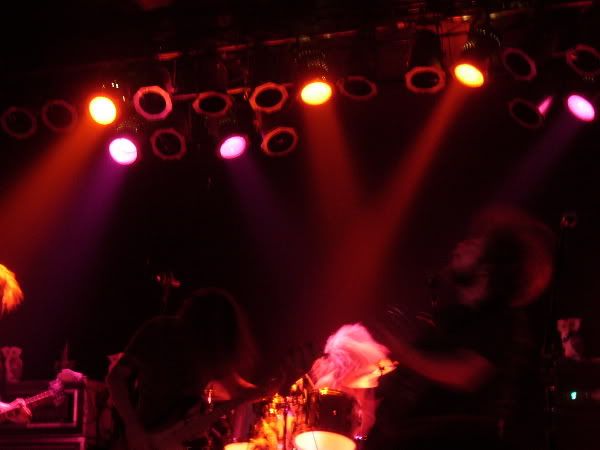 And of course, I just developed a new roll of film. I think that next semester i will take a photo class. I could. The theme of the update is Fall at U of M, so enjoy. We start with a non-fall flower patch for Mrs. Gleitzman.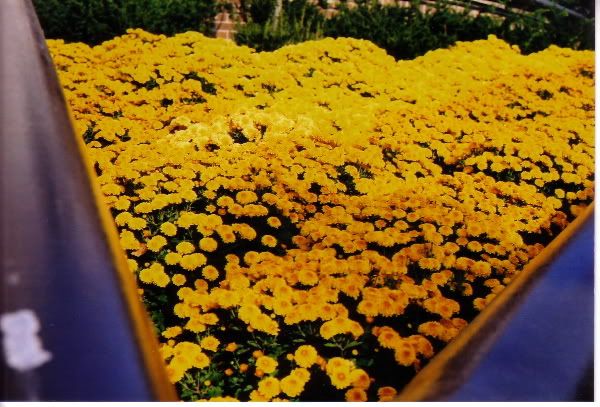 And before actually, the Fall part, here are some PEOPLE photos.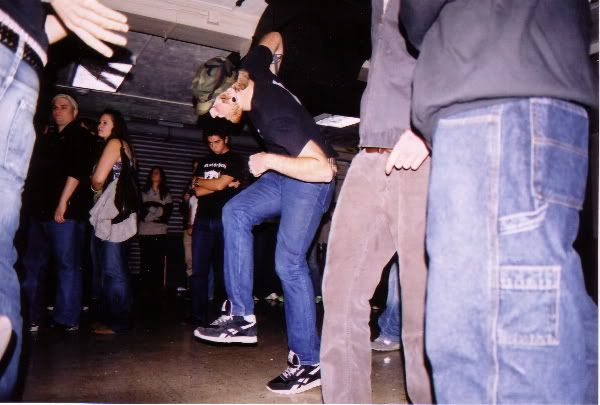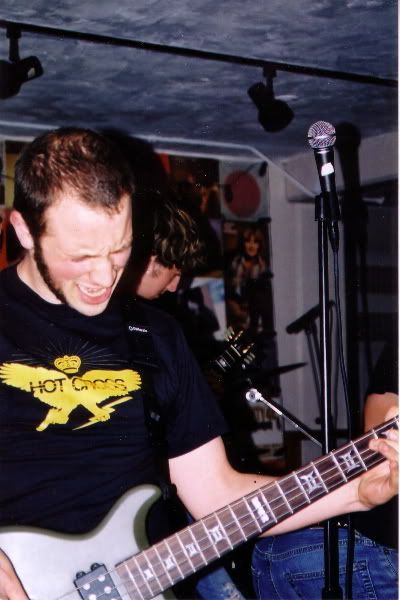 Here is a really good guy. I haven't seen Matt since, though...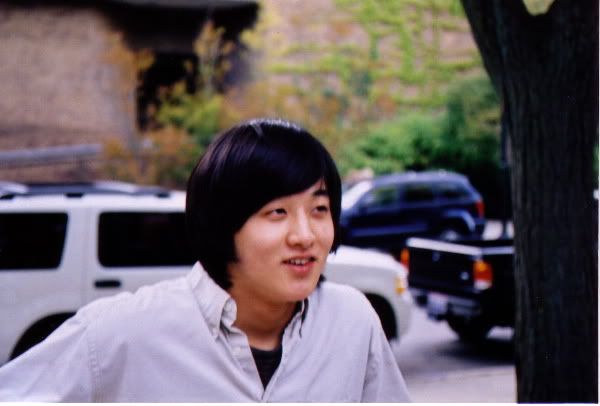 This is my neighbor, Gabby. He invited me to come live with him next year, but i don't think that'll happen.
Ok, here we go.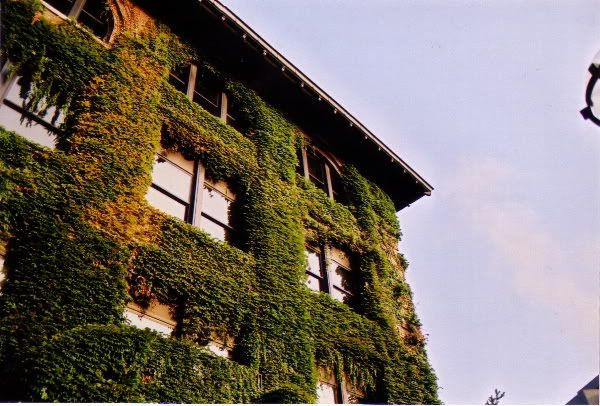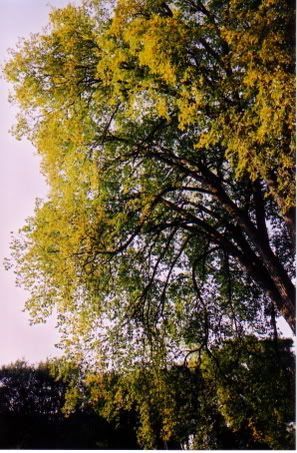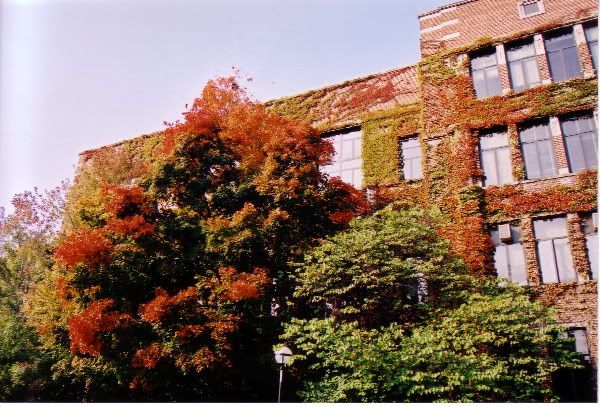 And the best of the whole collection: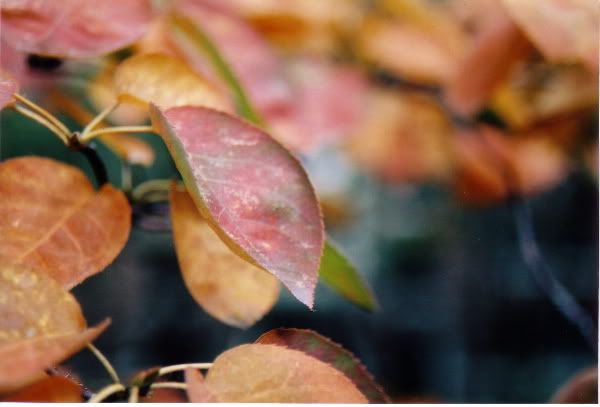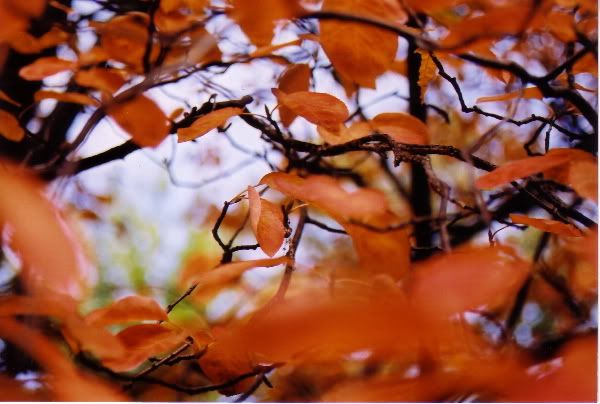 Very good. Ok, well today i took pictures of John Edwards, who made a speech here today. I guess that I will show you guys something about my busy week here coming up. Tomorrow I am going to a soup kitchen in Detroit, and tonight and tomorrow nights are many choices for halloween parties, which should be pretty adventurous. Otherwise, there might be a good chance to take photos at the Converge concert i am going to, and i will be ushering next week at the Theater for the Ann Arbor Symphony orchestra. On halloween is my last midterm, and im desperately trying to write a 1000 word paper in russian. GUHG. What do you think i am putting off by writing this update? yes.
I'm max out like credit card.
Love, kostya.